Year Around Camps & Clinics!
ALL of the Pitchers Edge Performance Studio's Programs Are Position Specific Training Programs Specializing in Player Development and  Attention to Detail in Motion Efficiency. 
Our Programs Are Designed to Compliment Players of All Ages Seeking High Level Instruction While Reducing the Risk of Injury and KEEPING THE GAME OF BASEBALL FUN FOR ALL!
Player Small Group Training Programs
Vienna Virginia Baseball Training Studio with small group sessions-you receive personalized attention providing the highest level of quality training:
Semi-Private Baseball Training:
Only 2 Openings in each 1 hour Session Offered! 2 Players, in a one hour session:
$84 per player/per Session
Ages 8,9,10 Baseball Skill Training Sessions Offered
Ages 10,11,12 Baseball Skill Training Sessions Offered
VIEW AVAILABLE TIMES AND DATES HERE*
     *Login To View Open Times and Days & Reserve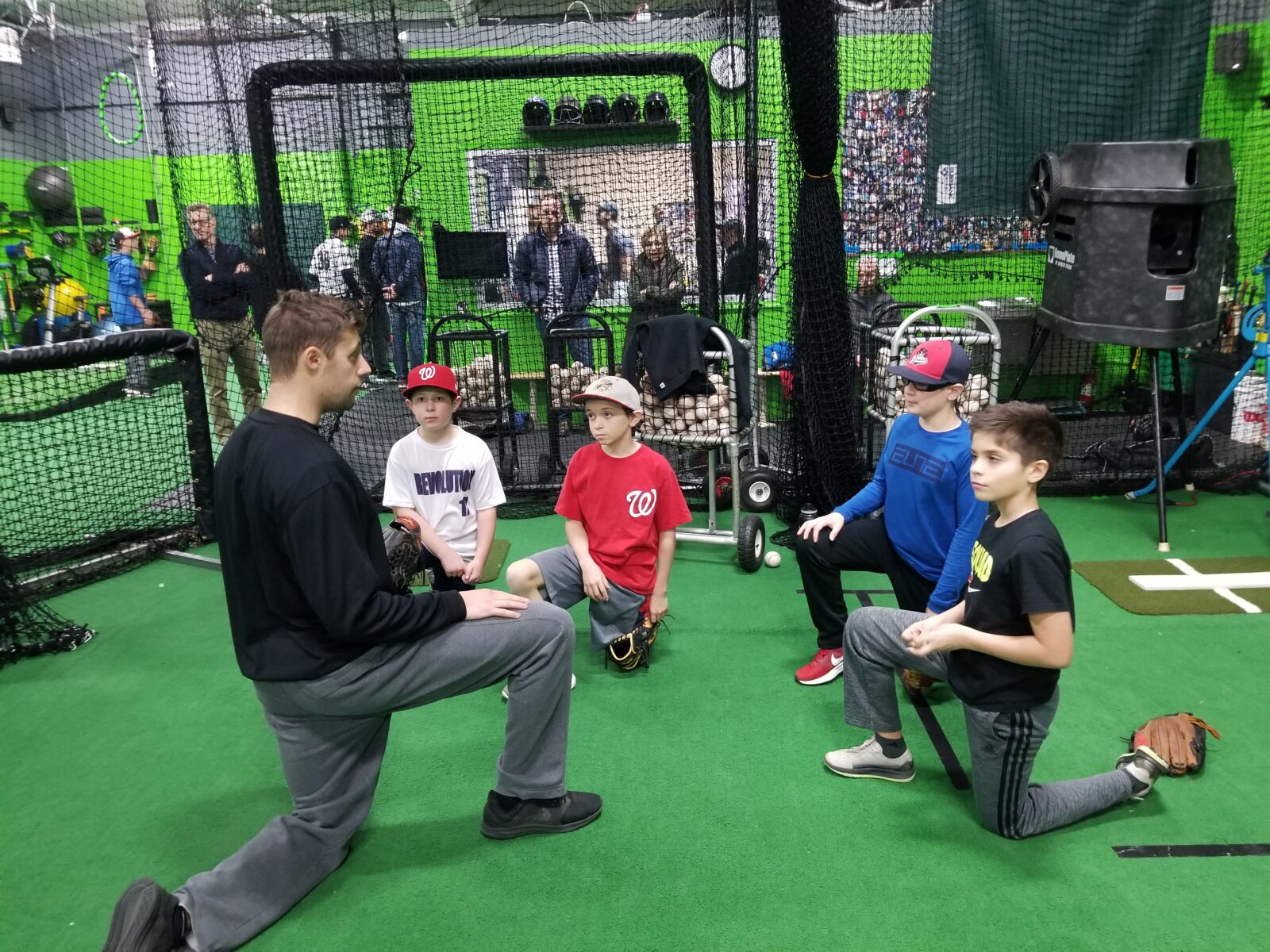 'Call-Us' To Design a 4x4 for your small group of 4 players, 4 hours, over 4 weeks-you choose dates, times and type of training
'Call-Us' To Design a 2x2 for your Semi-Private Clinic of 2 players, 2 hours, over 2 weeks-you choose dates, times and type of training
Members Save 10% (Non-Member Rate $265 per player for 4x4 & $168 per player for 2x2) - CALL to set up & 'CREATE' your Clinic
PRIVATE 1-ON-1 BASEBALL INSTRUCTION